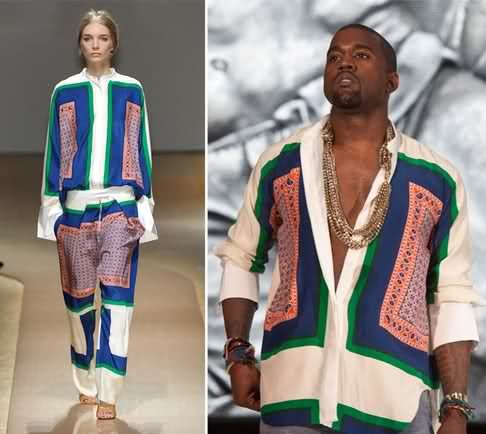 So, Kanye performed at Coachella this past weekend and he wore a blouse from Celine!!
First off, it's not his color, it's ill-fitting and he's not really androgynous to even pull it off!!
I hate when people try so hard to be something that they're not!! Argh . . . so annoying!!!