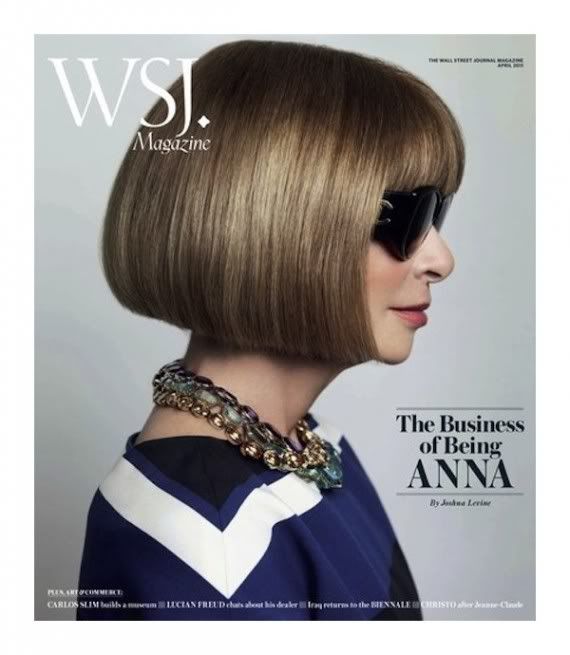 A comprehensive interview with the one and only Anna Wintour:
Here are some of the highlights:
•
Vogue
never released a statement of John Galliano's firing from Dior. Anna finally speaks about it, saying only, "This is all so tragic."
• When asked if
Vogue
is "overly clubby," she replies, "I try to remain open to new people, but obviously there's a stronger element of trust with people you've known for a long time. I think we have a
Vogue
vocabulary, and there are certain people we like to have as the backbone of the magazine—
Vogue
's signposts. We try very hard to integrate the familiar signatures with people we feel are new and up-and-coming, but I would rather err on the side of being a little more familiar than being too ... What's the right word? ... Edgy."
• Her Condé Nast boss, S.I. Newhouse, agrees that she was late to get
Vogue
on the Interwebs. "She started the site reluctantly because she believes that the expression of
Vogue
's effectiveness is print," he says.
• Newhouse said "it's too early to say" if Vogue.com will be the No. 1 fashion outlet on the web, like
Vogue
is the No. 1 fashion outlet in print.
• Though Anna is 61, Newhouse refuses to think about her retirement: "I hope she's here 10 years from now, 20 years from now."