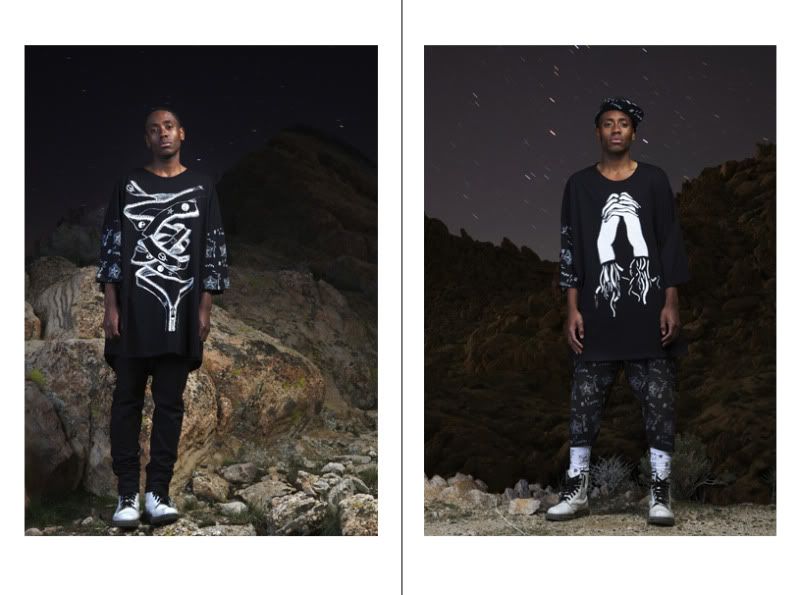 Here is a sneak peak into God's Prey Fall/Winter 2011,
Never Never is Forever...


The Fall/Winter 2011 season, Never Never is Forever, sees a major collaboration between God's Prey and Finnish designer Daniel Palillo. Together we created a new version of Palillo's signature oversized t-shirt, using the God's Prey t-shirt body and Sweet Leaf print, and Palillo's hand-drawn artwork. For this collaboration, we are offering two styles of t-shirt, Astro Zipper and Severed Hands. The t-shirts are made and printed in Los Angeles
.
God's Prey FW11 will be in stores in August, 2011.