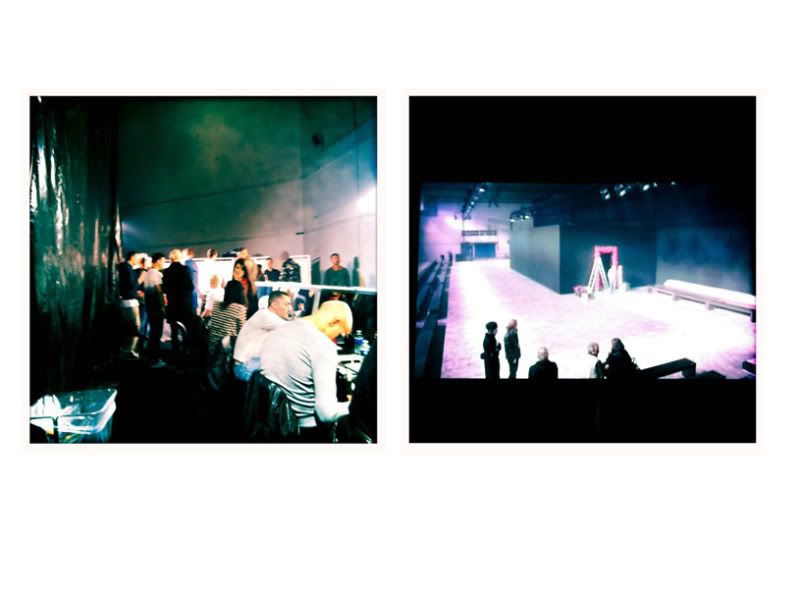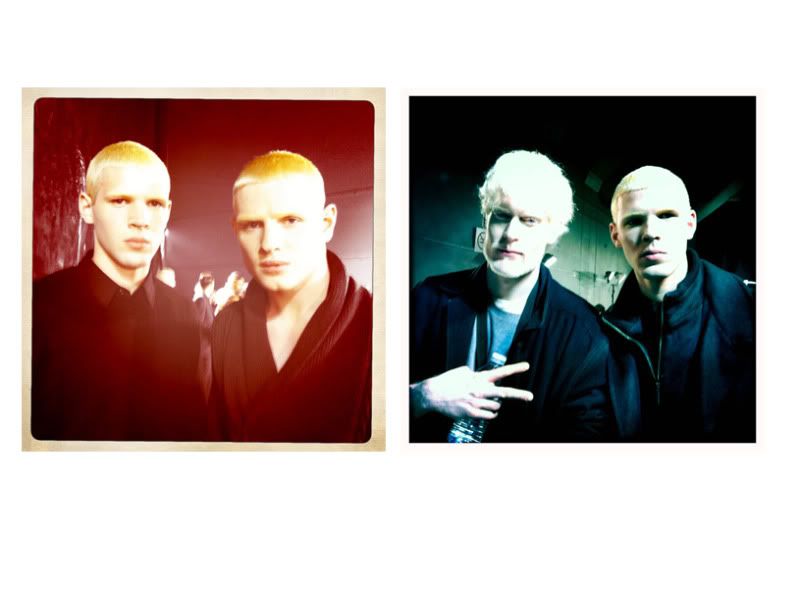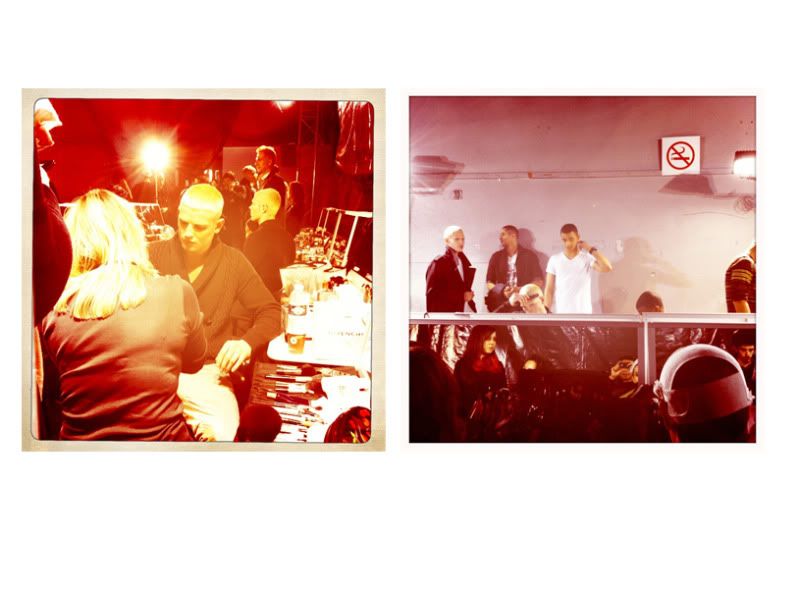 What a whirlwind week I have had . . . buying a ticket to Paris two days before I leave to get to see my friend walk for Givenchy! Yup, I chaperoned Jeremy around Paris and also accompanied him to the Givenchy show . . . I got to hang out backstage and I took some snaps of what it is to be backstage! It was super quiet in the beginning . . . the first group of models were the ones that came first . . . which were the models that were exclusive to do the show . . . that included Jeremy. So, we were there for like 5 hours up until the other models who did previous runways start arriving . . . and then controlled chaos started arising . . . I saw Carine Roitfeld (which we actually had eye contact) and the creative director himself, Riccardo Tisci.
It was unfortunate that the show ran late and the audience had to wait 90 minutes for the show to start!! And yes, there was a blackout right before the show started . . . which was another 20 minute wait!! Some people actually walked out . . . but when it did start . . . the boys looked great and I swear, it was worth the wait!!!
Hope you enjoy the video footage of the rehearsal that I did and the Hipstamatic snaps I did backstage . . . I didn't want to break out my actual camera . . . since I'm there just to be a model handler!!!